Just a few of the hundreds of Area Attractions you can enjoy during your stay at Bavarian Haus Lakefront Inn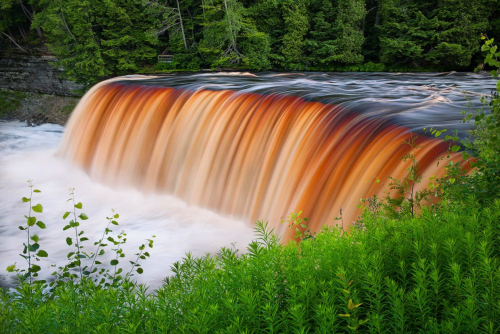 The Tahquamenon Falls
State Park is a 46,179-acre state park, and it is the second largest of Michigan's state parks. Located near the town of Paradise, and bordering Lake Superior. Also known as the "Root Beer Falls" because of it's brown color.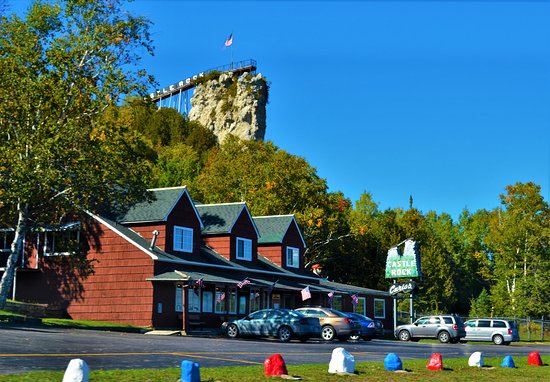 World Famous Castle Rock
Castle Rock rises almost 200′ above the surrounding area offering breathtaking views. The rock rises like an ancient castle of the middle ages. It features a view of Mackinac Island, Lake Huron and the surrounding area.
Downtown St. Ignace
Souvenir shops, curio shops, restaurants, festivities, fireworks, auto shows, fishing tournaments, ferries to Mackinac Island, straits tours by air or water, annual events. You name it, there is always something to do in St. Ignace during all four seasons. You can even play golf on the ice on Lake Huron. See all we have to offer.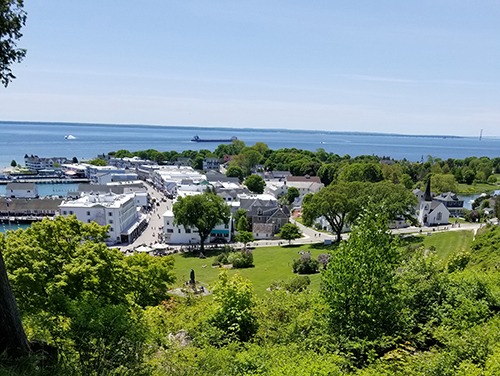 Mackinac Island
Enjoy a day trip to Mackinac Island, Michigan's crown jewel. A beautiful fifteen minute ferry from downtown St. Ignace will take you to this unique, historical island. Enjoy fudge, carriage rides, bike rides, hiking and shopping while exploring all the pristine beauty of the island.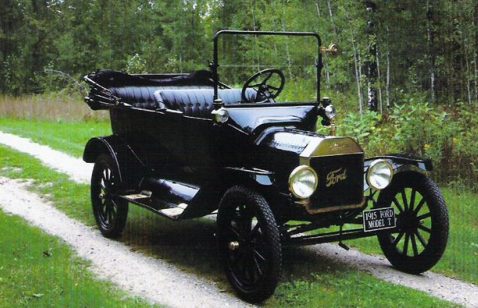 Straits Area Annual Antique Auto Show
Vehicles on Display Hundreds of antique, custom, and celebrity automobiles on display in Downtown St. Ignace. A huge annual local event.* Photo courtesy of "The Lost Dutchman
Northern Michigan Attractions
A video showcasing the attractions in the Mackinac area of Northern Michigan. Additional links of interest:
More Images of Nearby Area Attractions
You'll never run out of things to do when you stay in St. Ignace at the Bavarian Haus Lakefront Inn.
View the St. Ignace events calendar to see major events that are held yearly such as Jeep the Mac, the St. Ignace Car Show Weekend, Fish Fest, Labor Day Bridge Walk, the Richard Crane Memorial Truck Show, Trek The Mac and many more.